HOW I PROVIDE MY CLIENTS WITH EVERY RESOURCE THEY NEED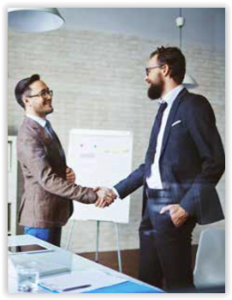 Some people are born negotiators. I am not. But I recognize the value of being able to negotiate. That's why I made a point to include negotiation as part of my continuing education courses. It has allowed me to solve countless problems for my clients.
Recently, I was called in to help advocate for one of my clients facing a serious problem. My client, a cellphone company store, was getting ready to move into a retail space in a local strip mall. While renovating the space to fit their preferences, they found mold within one the of the walls that spanned a 4-by-100foot patch of wall.
The owner of the strip mall promised to fix it right away. Apparently, his idea of fixing it was to just paint directly over the mold before installing new insulation. It's a truly cringeworthy solution, if it can even be called a solution. At this point, my client's facility manager brought me in to inspect the space.
"Are we good to go, Travis?" he asked. I told him no. Of course we weren't.
Again, the owner went back in. This time, he scraped off the new paint and only some of the mold before putting the wall back up. They told my client they were good to go. My client checked with me, and I had to let them know that, once again, they were nowhere near ready. Looking at the problem, I knew they would need to remove at least 4 feet of the wall to fix the problem.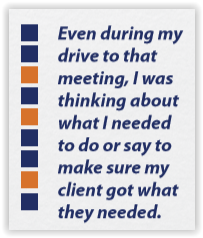 Finally, we arranged a meeting to discuss the situation. The contractor hired by the building owner insisted that, because it was dead mold, there wouldn't be a problem. However, when it came to people with allergies or
asthma, it didn't matter what state the mold was in. Just breathing in any spores could make them sick.
"If you want to take care of this correctly, you need to cut through the stucco and remove at least 6 feet of the wall," I told them, intentionally giving them a greater estimate than needed. As I expected, the owner was not a fan of my assessment.
"Is there any way we could do 2 feet instead?"
After negotiating, we eventually settled on 4 feet — which is what I wanted right from the beginning. The property owner finally committed to getting the job done right so my client could move into their new space. This is just one instance of many where my learned skills as a negotiator have paid off.
I wasted no time and signed up immediately when I found a course that could teach me how to better negotiate. That course has more than paid for itself, now that I've learned what to look for and consider before going into
a negotiation. Even during my drive to that meeting, I was thinking about what I needed to do or say to make sure my client got what they needed. In that circumstance, I knew I would need to ask for a lot more — just to get what I needed to fix the problem.
It's amazing to think that, prior to taking the course, I may not have considered any of that at all! I potentially couldn't represent my clients as well as I could have. Above all else, that's something I strive to offer all of my clients. They deserve to know they can rely on an advocate for their needs who can see it through to the end.