WHERE IS TRAVIS THIS MONTH?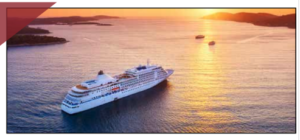 In February, things get low. The humidity gets low, the temperature gets low, and the number of occupants' complaints gets low as well. This means I'm not as busy in February. After the busy year that was 2019, I'm okay with that. A low February means I get to take a vacation.
The first part of my vacation takes me to West Palm Beach, Florida, for the Indoor Air Quality Association Annual Meeting & Expo. This is a work trip, but I'm really looking forward to the IAQA Meeting because I missed it last year. I'm excited to get together with my colleagues, talk about what's occurred over the last two years, and discuss what we can expect in 2020.
There's a lot of educational sessions being held at the expo, and I'm very interested in one event that could answer a question I've run into in my business. There's been quite a bit of disagreement as to whether or not we should be using antimicrobials when doing mediation. There's going to be a whole debate on the subject, with people I respect on both sides of the topic. I'm not sure if the debate will resolve my issues, but I'm interested to hear what people say.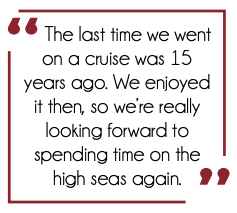 While it'll be fun for me, a work-related expo isn't much of a vacation. That's why, when the expo is over, my wife and I are hopping on a great big Royal Caribbean cruise ship and setting sail for some rest and relaxation. The last time we went on a cruise was 15 years ago. We enjoyed it then, so we're really looking forward to spending time on the high seas again. This trip is sure to be great fun because two of our friends will be joining us.
The ship we're going to be on has a casino, which we're all really excited for. Of course, we won't be spending the whole trip on the ship. There are excursions planned for Haiti, Jamaica, and Cozumel. I'm most looking forward to stopping in Cozumel. It's a little island off the coast of Mexico that I've had the pleasure of visiting before. The island is beautiful, and it's a really friendly place. I'm sure it will be the highlight of the trip.
Over the last few years, most of my non-work related traveling has been for rather elaborate family trips. While I've loved visiting our eldest daughter in South Korea or going to San Francisco to see our middle daughter get married, it will be nice to have a few days to just rest in the sun. My plan is to really take advantage of the ultimate food and drink package (responsibly, of course) while hanging out with my wife and our best friends. Relaxing — that's my favorite kind of vacation.
This month, I recommend avoiding any IAQ emergencies; I'll be pretty hard to get ahold of while in international waters. But if a problem does occur, I have my long-term, trusted colleague Jennifer standing by to help.