THE VALUE OF CARING ABOUT YOUR WORK  
Last month, I attended Building Science Summer Camp — the annual meeting I attend to discuss building science with other professionals in the field. It's something I greatly enjoy. This year's summer camp shed a whole new light on the value of caring.
One of the presentations — in my opinion, the most interesting one of all three days — discussed contractors, builders, and carpenters who just don't care. Their work always suffers for it. Not right away, mind you. But, when someone working on a building doesn't care about their work, you can see the effects two or three years later when the building starts to fail. Sometimes, the results of their "lack of caring" were so glaring they bordered on downright insulting.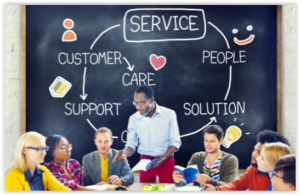 After the presentation, I spoke to my peers at summer camp about their own experiences with individuals or companies who just didn't care. I heard stories about business people who didn't return calls, those wouldn't communicate clearly, and some who weren't professional, even when on the job. It's obvious that a lot of folks really don't care about their work.
As a result, my peers often stay busy fixing the other guys' mistakes. Occasionally, they even wind up testifying against them in court. I wonder if those other guys will care about the work they did — or didn't do — when that happens?
I've encountered the results of someone who doesn't care about their work in my own field. Recently, I was hired on to review a building previously surveyed by another consultant. After taking a look at the report this guy had turned in, it was clear he just didn't care!
His report consisted of 50 pages, and 98 percent of it was "computer generated content" of graphs that his instruments generated automatically. The report contained a mere two paragraphs of his own notes, but lacked any conclusions or opinions — which is what his client was paying for in the first place!
This guy was fully qualified to investigate single-family homes, but was clearly out of his element in a commercial building. Seemingly more concerned with getting a paycheck over doing a good job, he made no attempt to treat the situation like it deserved to be treated.
Even though this guy doesn't work for me and I don't own the building, I always take stories like this personally and get frustrated — sometimes even angry when stuff like this happens. I was raised to care! My parents stressed the importance of caring at an early age, and that value is still with me today.
When I do surveys for my clients, I follow a specific scope of work. We agree to it beforehand, and it is developed specifically for the situation that's occurring. When I write a report, I make sure every detail of that scope of work is being reviewed. No stone gets left unturned.
If, by chance, I also see an issue outside of my scope that could contribute to the concerns, I don't ignore it just because "It's not my job." I include it in my report so that my client has all the knowledge they need to make their next move. I don't neglect any part of my job.
I don't understand how anybody goes through life giving just 50 percent on anything. It takes 100 percent to do a good job. I strive to give that every time I take on any work — because I care!