STEPS FOR PROTECTING YOURSELF AND YOUR FAMILY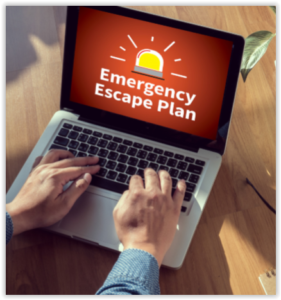 September is the peak of hurricane season. As we've seen in years past, hurricanes are becoming more frequent and more destructive during each season. While your business is probably well-prepared if a hurricane does occur, it is incredibly important that you create a personal hurricane preparedness plan for the sake of your home, your loved ones, and yourself. Here are some tips for getting started:
Have a Plan
The first step in handling any emergency is to have a plan already established. Start by contacting your local emergency-management agency to identify hurricane evacuation routes and safe places to stay in your area. You should also prepare a disaster kit with flashlights, extra batteries, a first-aid kit, cash, and other important information you can grab quickly in the event you need to evacuate fast.
Next, determine how you will get in touch with your loved ones if you're not in the same place initially or if you get separated. Is everybody signed up to receive emergency notifications? How will you communicate if cell phones, landlines, or the internet don't work? Where should everyone meet in an emergency? How can you let your family know you're safe if you are unable to reach that meeting place?
Once you've created your emergency plan, practice it with your family so you're all ready to act when an emergency strikes.
Prepare Your Home
Whether you are required to evacuate your home or you end up in an area that doesn't receive an evacuation notice, you want to make sure your home has the best possible chance for surviving a hurricane with the least amount of damage. You can do this by:
Trimming branches or removing damaged trees from around your property to lessen the chance of them falling in high winds.
Retrofitting the roof, windows, doors, and garage doors of your home to keep them secure during a hurricane.
Preventing water damage by checking that your rain gutters and downspouts are secure and clear of any debris.
If you live in an area that doesn't have to evacuate and decide to stay in your home, make sure you have enough supplies. Keep a store of food and fresh water in case the power goes out or you're unable to leave your home for a few days. You should also consider purchasing a portable generator or installing a backup generator in the event the power goes out.
For a wealth of valuable knowledge and resources when preparing for a hurricane, visit www.ready.gov/hurricanes.