THE DANGERS OF LEGIONELLA BACTERIA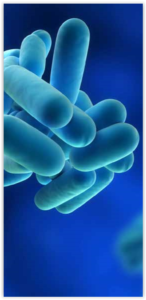 Legionnaires' disease is one of the most common building-related illnesses. Caused by Legionella bacteria, this is a respiratory illness, infecting the lungs and causing pneumonia. A less serious case of Legionella infection is called Pontiac fever, which has similar symptoms to affluenza and lasts only about a week. Legionnaires' disease is far more dangerous. A study in the Archives of Internal Medicine estimated between 8,000–18,000 people in the United States are hospitalized due to Legionnaires' disease every year.
Symptoms arise within two weeks after exposure, and include headaches, high fever, coughing, and muscle aches. Because it is similar to other types of pneumonia and looks similar on a chest X-ray, Legionnaires' disease can be hard to identify. It can be treated with antibiotics, but the Centers for Disease Control and Prevention reports that one out of every 10 people infected with Legionnaires' disease dies from it.
Legionella bacteria forms naturally in fresh water. Warm water conditions encourage the growth of the bacteria — think hot tubs and decorative fountains. Among other places, Legionella bacteria is also commonly found in cooling towers — a major component of air conditioning systems in large buildings.
Despite forming in water, Legionella is considered a serious air quality threat because it is not transmitted by consuming contaminated water or from person to person. It is an airborne threat. You can become infected by Legionella bacteria after breathing in contaminated water vapor or mist. Cooling towers in large buildings use water to remove heat. In this process, water is aerosolized — spread into the air as tiny droplets. If Legionella is present in the system, it can be spread throughout the building and make people sick.
Those who are at the greatest risk of becoming infected with Legionella are individuals with chronic lung diseases, those with weak immune system diseases like cancer or diabetes, and persons taking drugs that suppress the immune system — like medicine taken after an organ transplant or chemotherapy. Current and former smokers and people over the age of 50 are also at a higher risk.
Proper maintenance of water systems is key to preventing Legionella growth and related disease. The Occupational Safety & Health Administration of the United States Department of Labor recommends frequent and proper cleaning, temperature control, approved biocides, and regular inspections to keep building cooling towers free from Legionella growth. If your building is due for an inspection or you fear you are at risk of Legionella, don't hesitate. Call Building Air Quality at 281-448-1100 today.