(NO, IT'S STILL NOT THE UNITED STATES)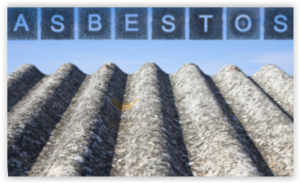 In 2018, Canada officially banned the use of all types of asbestos and products containing asbestos. This ban was a huge victory for workers at risk from asbestos and Canada's Building Trades Unions (CBTU), who spent years lobbying for the change. With this ban, Canada joined 55 other countries who have banned the use of all types of asbestos. Most notably absent from that list of countries? The United States.
Contrary to popular belief, the United States has not completely banned the use of asbestos. In the late 1970s, the EPA attempted a "near-complete" ban of asbestos, but in 1991, a federal appeals court overturned many of the regulations. The ban eliminated many popular uses of asbestos, like insulation or fireproofing paper, but allowed asbestos to be legally used in previously existing items, like car brakes or floor tiles. This is troubling when you consider the fact that 12,000–15,000 Americans die every year from deaths related to asbestos exposure, such as asbestosis, mesothelioma, and other forms of lung cancer.
Most American companies have purged asbestos from their products, but there are still many products you interact with every day that may contain asbestos. The Mesothelioma + Asbestos Awareness Center warns that asbestos can be commonly found in vehicle parts, construction materials, fireproof clothing, and potting soil.
Dealing with asbestos in the United States is an ongoing struggle. Last year, the EPA proposed the Significant New Use Rule (SNUR), which looked to regulate some of the legal uses for asbestos that are not currently being used in the United States. Under SNUR, if a manufacturer wanted to use asbestos in one of 15 specific categories, they would need to seek approval from the EPA first. These categories included high-grade electrical paper, roofing felt, vinyl-asbestos floor tile, and roof and non-roof coatings.
A lead senior scientist from the Environmental Defense Fund described SNUR as "an improvement," but most experts fear the rule does not do enough to regulate asbestos use in the United States. It is also uncertain if the rule will lead to an increase of asbestos products being released to the public.
Asbestos is a known carcinogen. It's important for you take appropriate steps to make sure asbestos isn't anywhere near your building. If someone in your building gets sick due to asbestos exposure, you could be held liable. Pay attention to common places where asbestos could turn up like old insulation and certain building materials brought in during remodeling projects. Until the United States completely bans asbestos, you must be proactive to protect yourself, your building, and your tenants from the dangers of asbestos.