JODY THOMASON, VP OF PRODUCTS DIVISION & CORPORATE PURCHASING,
EMSL ANALYTICAL, INC.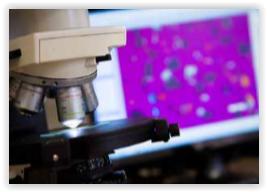 Since 2006, I have worked with EMSL Analytical, Inc., as their Vice President of the Products Division & Corporate Purchasing. This is a position that covers a wide field, which is fitting, because, as the nation's leading environment testing firm, EMSL offers a wide array of analytical testing services. However, many of our most loyal clients don't often realize the full extent of what we offer the marketplace.
Some people get into a mindset where, because they called us with a specific problem the first time, that problem must be the only kind we can solve. There are many companies that call us for asbestos testing, then have another number they use in mold testing, and yet a third guy who handles lead and metals. EMSL can help in all of these matters, as well as radon, nanoparticle labs, and Legionella testing! Why run all over town when you are already working with a one-stop shop?
If clients aren't sure whether we can help them with a problem, I always encourage them to give us a call. We're able to do so much because we have such great teams at our numerous labs across North America. We can take care of everything, from sampling products and investigative equipment to analysis and lab services. And if we aren't able to solve your problem, we have the privilege of working with a wide range of commercial, industrial, regulatory, and law enforcement clients, which means there's a good chance we can refer you to someone who can help.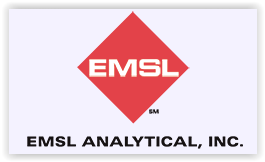 The field isn't as expansive as a lot of people assume, so there's a lot of camaraderie between experts. Travis West, for example, is someone I've known for over 20 years. He was a local client for another lab I worked for in Arizona. Travis is a great guy who really knows his stuff when it comes to IAQ. Plus, he's a fan of competitive shooting, like myself, so we've always got on well. I haven't convinced him to get out and ride ATVs in the desert yet, but now that the weather has cooled down here in Phoenix, I have hope.
One thing I have always enjoyed about the work I do is the clients. From a professional standpoint, getting to talk to people like Travis is always interesting because I learn so much about the IAQ issues out in the field. I enjoy learning about the work our clients do because I feel it better prepares me to help them find the solutions they need within the realm of EMSL.